Can't do in-person training?  Attend one of my webinars.  Agency pricing and invoicing available.  Contact me directly for a quote.  
We live in unprecedented times.  I understand the challenges of pivoting to a virtual format.  As a trial attorney, I have always used technology to help tell my story to the jury.  I firmly believe technology and virtual events are the future of the profession.  My job is to bring high value, high energy and passion to the virtual platform.  You can expect a professional performance with studio quality audio and visuals from all of my webinars.  Sign up for one of my webinars below or contact me to find out how I can provide a customized virtual course for your department.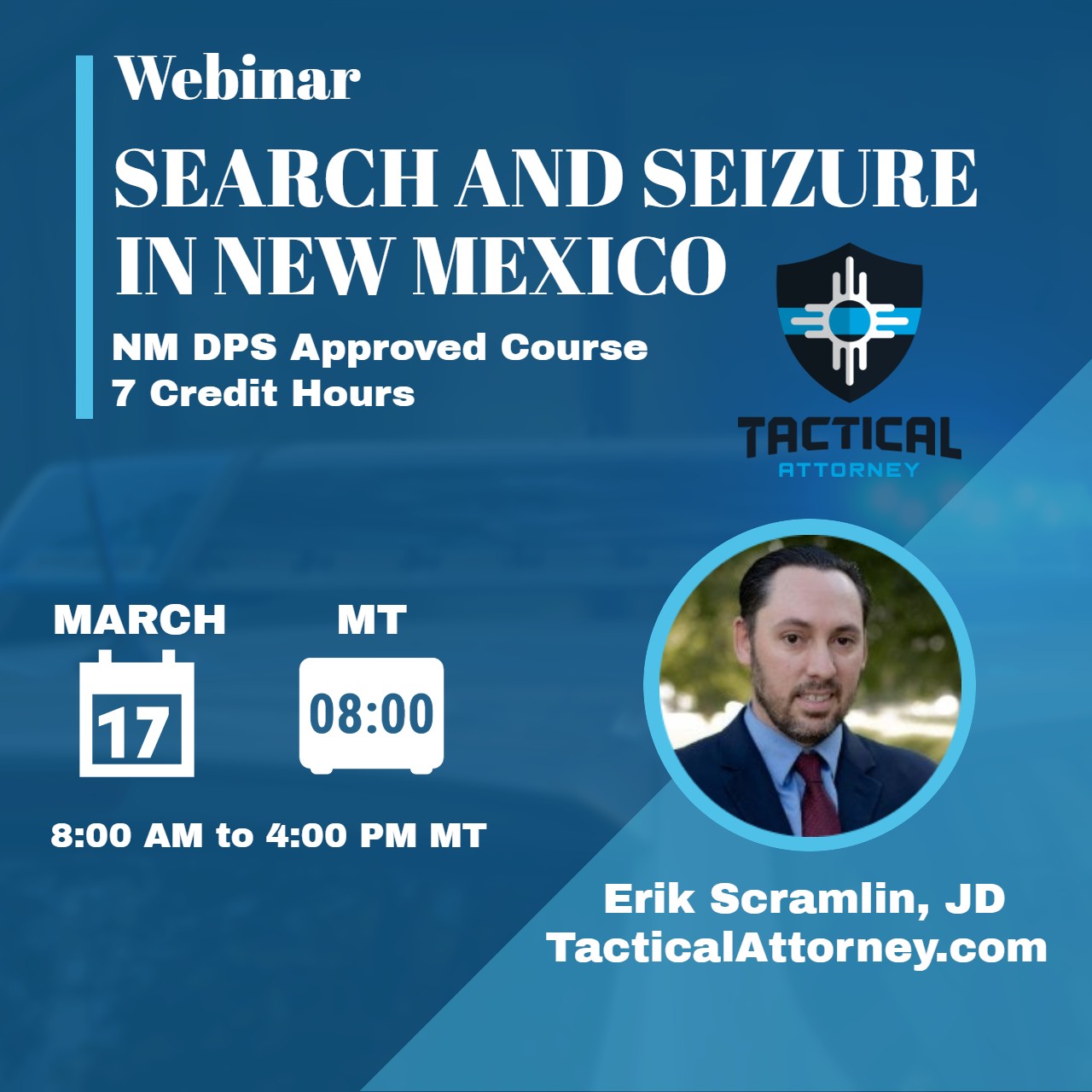 March 17, 2021 8:00 AM to 4:30 PM MT. NM DPS approved course.
$199 - Individual Registration
Agency Pricing Available
ANATOMY OF A BURNOUT
My story of burnout and what I've learned about recognizing and preventing it. Professional burnout is reaching epidemic proportions. The legal profession, which encourages workaholism has been hit especially hard. In this motivational talk, I share my own very personal story of burnout and the mission I have been on to understand and conquer it. CLE credit may be available for this presentation, please contact me for information.
Prosecutor 101 - wIN BY TELLING A STORY
As a prosecutor in New Mexico, I have gained significant trial experience. Jury trials are won or lost long before you ever step in front of the jury for opening statement. In this course, I share my experiences as a prosecutor and the techniques that I have successfully used in dozens of jury trials. Success in trial is proportional to the preparation you put in. CLE credit may be available for this presentation, please contact me for more information.
The officer prosecutor
In many jurisdictions police officers are asked to prosecute traffic infractions and petty misdemeanors. Police officers are not trained to be litigators. Often times, they simply do not show up or dismiss the case when challenged by a defense attorney. In this course, I teach officers how to prosecute a case. From filing the complaint to closing argument, I teach officers the same techniques I have successfully used in the courtroom for years. This Course is approved by NM DPS.
New Mexico Search and Seizure
The New Mexico Constitution affords its citizens greater protections than its federal counterpart.  This course focuses on New Mexico's unique approach in interpreting search and seizure law, known as the interstitial approach.  Officers will learn about New Mexico's strong preference for warrants and all of the recognized exceptions to the warrant requirement.  This course is approved by NM DPS.