Upcoming Courses
Learn the law - Gain confidence - Transform your career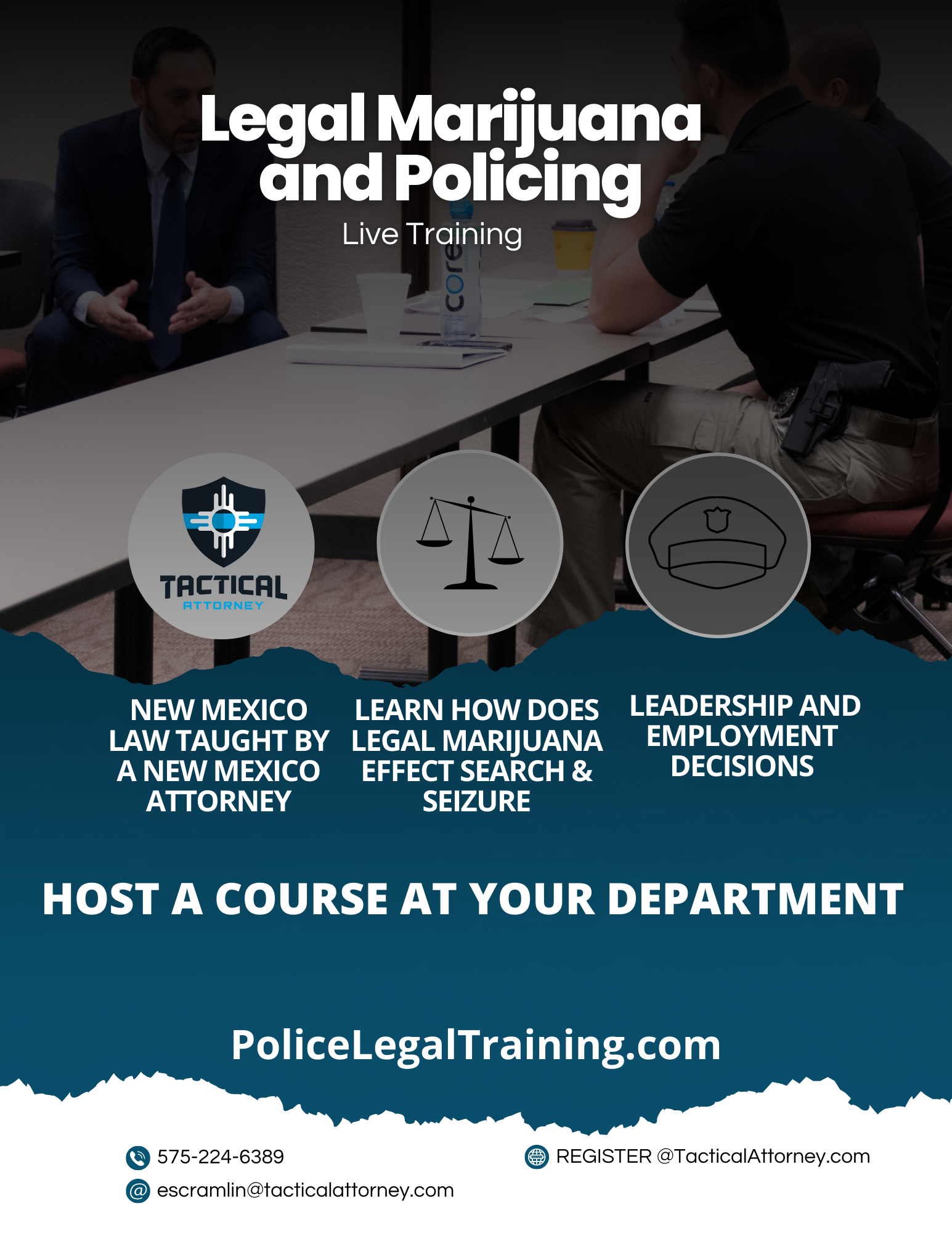 How Does Legal Marijuana Affect Policing in New Mexico?
With the "legalization" of Marijuana in New Mexico, questions arise as to how these new laws will affect policing.  This course is designed to answer those questions.  This course covers the following topics:
Search & Seizure 
DWI Investigations
The Intersection of Federal and State Law
Senior Leadership and Employment Decisions
Updating Your Department's Policies
Schedule a call today to discuss hosting this course at your agency. 
How to Register for a Training
SCHEDULE A CALL
Fill out the form below with your agency and contact information.
CHOOSE A COURSE
We will discuss pricing and invoicing options.
ENJOY THE COURSE
Unlock your potential. Learn the law, gain confidence and transform your career.