Upcoming Courses
Learn the law - Gain confidence - Transform your career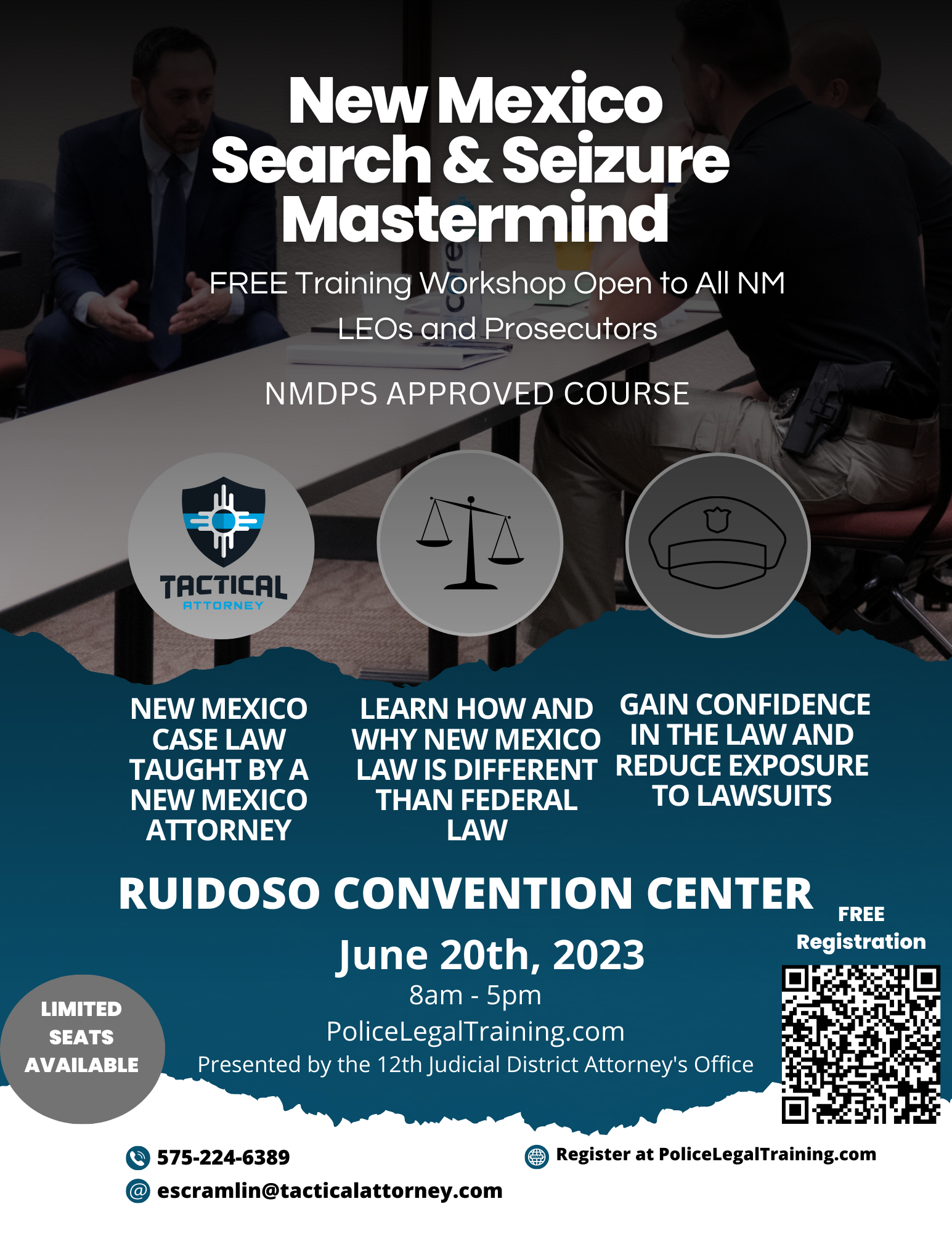 Free Training Opportunity
Learn New Mexico Specific Case Law Related to Search and Seizure Under Article II, Sec. 10
New Mexico is one of the most unique states in the country when it comes to search and seizure law. Do not miss this opportunity. The 12th Judicial District Attorney's Office is hosting my Search & Seizure Mastermind Course open to all NM LEOs and prosecutors. Learn:
Why New Mexico search & seizure law is different
New Mexico specific case law
Reasonable suspicion
Traffic stops and warrantless vehicle searches
Responding to domestic calls and warrantless home entry
Course presented by the 12th Judicial District Attorney's Office. Ruidoso Convention Center
Ruidoso, NM
June 20th, 2023
Space is extremely limited for this training. Please register below now or contact us for more information.
How to Host a Training at Your Agency
SCHEDULE A CALL
Click the button below. Fill out the form with your agency and contact information.
CHOOSE A COURSE
We will discuss pricing and invoicing options.
ENJOY THE COURSE
Unlock your potential. Learn the law, gain confidence and transform your career.